[column size="3-4″ last="0″]
The ZAVA® Seal-Ring
ZAVA® Seal-Ring is a split and lockable O-ring with Quick-Lock.
Made of modified rubber material, 90-55, which is elastic and adaptable.
Withstands temperatures up to 221° F and can be used in aggressive chemicals.
Patented Quick-Lock, made of acid-proof material SS2343.
The lock consists of a sleeve and a pin and can not be opened after it has been compressed.
Unique lock, that is fast and easy to lock.
Used on shafts in paper mills.
[spacer size="20″]
The ZAVA® Seal-Ring is a 
proven sealing technology for:
[spacer size="20″]
Brown stock washers
Bleach filters
Brown stock journals
Baffle washers
Deckers
Drum washers
Repulpers
Agitators
VCA filters
Wash Presses
Oil Seals
Savealls
CCA filtres
Packing boxes
Vacuum filters
Movable roll and any other low speed equipment
Use ZAVA® Seal-Rings with the following equipment:
[spacer size="20″]
Beloit: Washers; journal, repulper and V-groove seals
Celleco Hedemora: Disc filters, pressure washers; vat, tail shaft, repulper seals
Dorr-Oliver: Vacuum washers, disc filters, deckers; vat, valve
Eimco: Washer vat and valve seals
Impco: Pressure and vacuum washers, deckers, agitators, presses; vat, Valve, packing box and oil seals
Kamyr: Diffusion and peripheral valve washers; V-groove seals and top scraper seals
Lightnin: Agitator packing box seals
Prochem: Agitator packing box seals
VALMET: Vacuum washers, pressure washers, displacement presses; vat, drop leg, oil seals, exclusion seals
Technical Data
[callout add_button="no" button_text="Learn More" button_url="#" button_color="#c6d361″]
Tensile strength: 2500 psi.
Operating temperature: Up to 221°F (105°C).
Fluid resistance: pH 2.5 – 12 pH, suitable for use with lubricating oils, hydraulic fluids, pulp solutions with SO2, ClO2, 5% NaOH, Na2S, CaO, 5% Cl, H2O, NaCl, red liquor, brown stock and normal concentrations of most chemicals used in pulp and paper mills.
Do not use with fireproof hydraulic fluids or concentrated acids.
Maximum operation speed: = 10 feet per second (3 meters per second).
Locking pin: SS 2343 (equivalent to 317-L for corrosion resistance).
[/callout]
[/column]
[column size="1-4″ last="1″]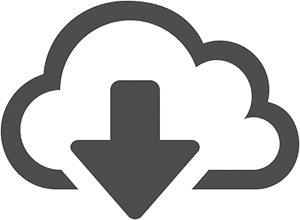 Download ZAVA® Seal Ring with Quick-Lock brochures:
[spacer size="20″]
[button link="/order-info/" target="self" icon="moon-headphones-2″ color="#c6d361″ text="light"]CLICK HERE TO ORDER[/button]
[/column]