"Forget vulcanizing, leaks and clogged filters:
—Here comes the ZAVA® Seal-Ring"
"At last" is the reaction of those who have been plagued by the constant need to change rubber seals on VFA and CCA filters at pulp plants the world over. An electrician at SCA Pulp i Sundsvall, Sweden, Frans Sramek, is the man that has solved this well-known, and seemingly hopeless problem. The ZAVA® Seal-Ring can be mounted in a minute and cuts maintenance costs substantially.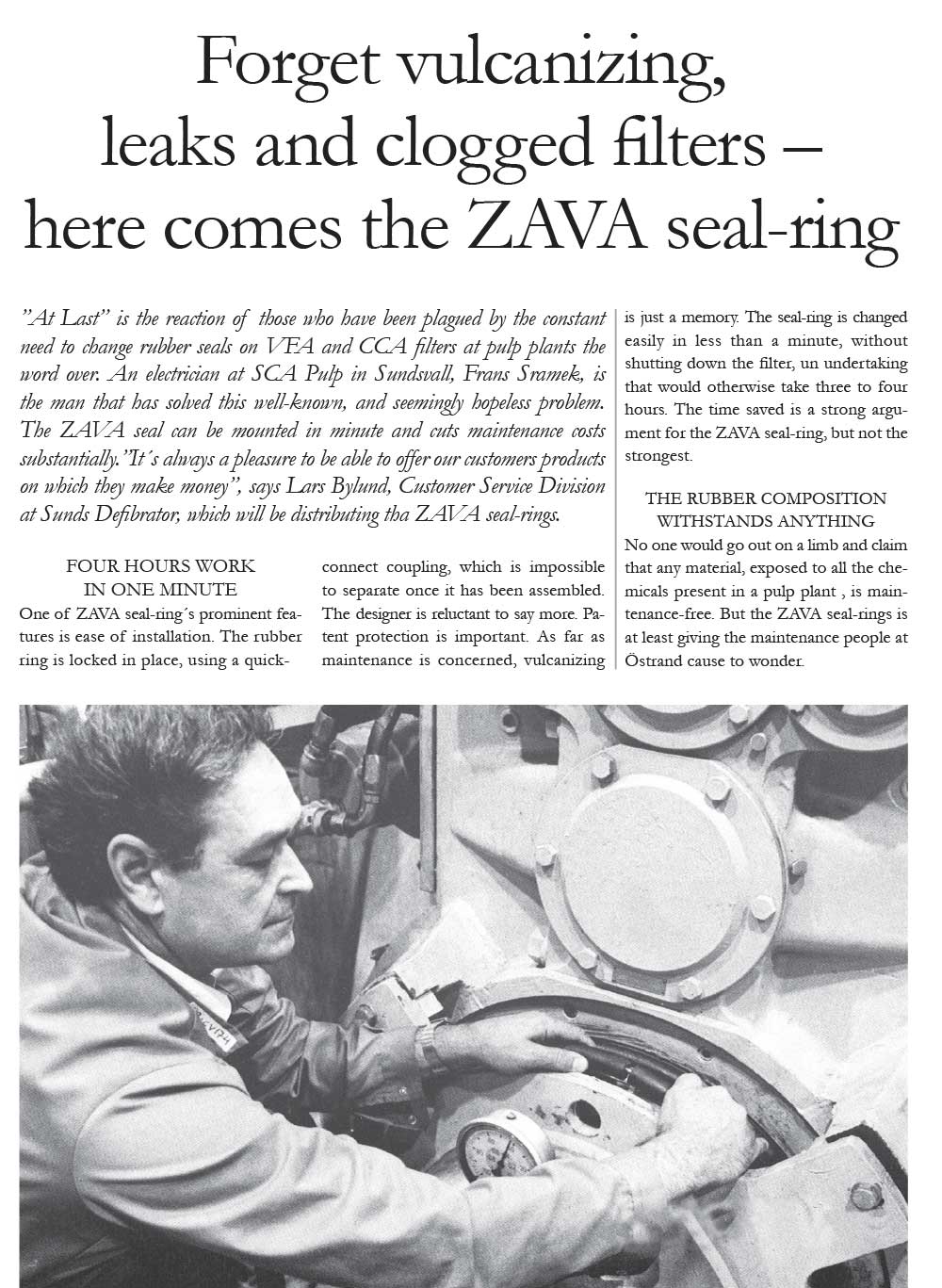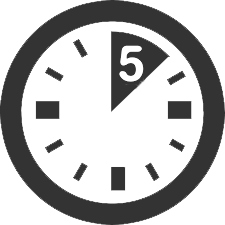 Save time and money
with the ZAVA® Seal-Ring.
The ZAVA® Seal-Ring – the innovative split and lockable o-ring with quick lock – is used today within the pulp and paper industry all over the world. A patented quick-lock makes the ZAVA® Seal-Ring fast and easy to install without vulcanizing or disassembling equipment. Replacing an o-ring takes a few minutes instead of three to four hours. And once you have closed the lock you can't open it again. LEARN MORE

Do you want an environmentally friendly work place?
Reduce leakage, fiber loss, erosion of floor surfaces, contamination of air and improve mill appearance by making ZAVA® Seal-Rings part of your seal program.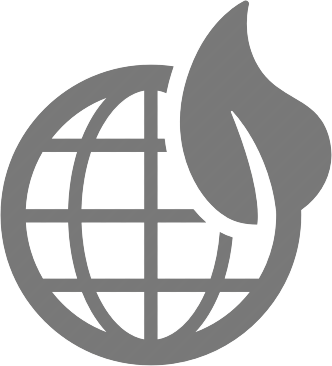 "Yes, I can say that we are very satisfied with the Zava line of seal rings."
Dean F. Warner, Verso Corporation, customer and end user of ZAVA Seal Rings.
Our Clients