The ZAVA® SEAL RING with Quick-Lock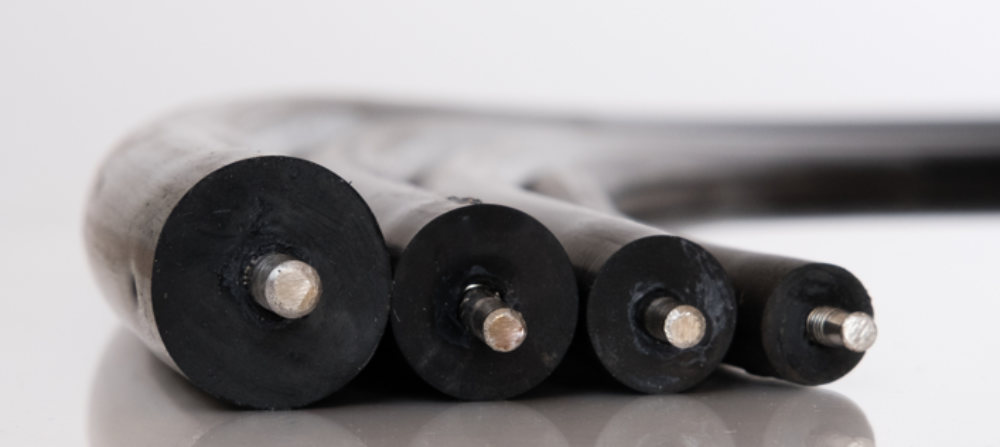 The ZAVA® Seal Ring is a split O-ring with a unique patented Quick-Lock that you can lock in less than a minute.
The ring is very easy to mount without vulcanizing, which reduces the machinery downtime dramatically and therefore reduces costly manufacturing stoppage and enables minimum disturbance to production.
It controls leakage better than any other seal and has a long service life. It's the only genuine, high performance split O-ring on the market that you don't want to be without.
ZAVA® Seal-Rings are made in different lengths and cross sections and are also available in several different types of materials and profiles.
The Quick-Lock consists of a sleeve and a pin which is locked by pushing the pin into the sleeve and pressing it together. 
It is made of acid-proof stainless steel (SS 2343). You can use the ring to seal a variety of lowspeed equipment and in many industrial sectors.
ZAVA® Rings are made to size and come ready to install. You can choose between different dimensions and materials.
You can decide any length you want, as long as it is longer than dia 100 mm.
The dimensions we have in stock in our own material, modified NBR, are:
13 mm / ½" | 16 mm / 5/8" | 20 mm / ¾" | 25 mm / 1"
The dimensions we have in stock in the material AFLAS are:
16 mm / 5/8" | 20 mm / ¾" | 25 mm / 1"
If you wish to order any other dimensions or materials, please contact us and we will be happy to help you
Split V-RINGS with ZAVA® Quick-Lock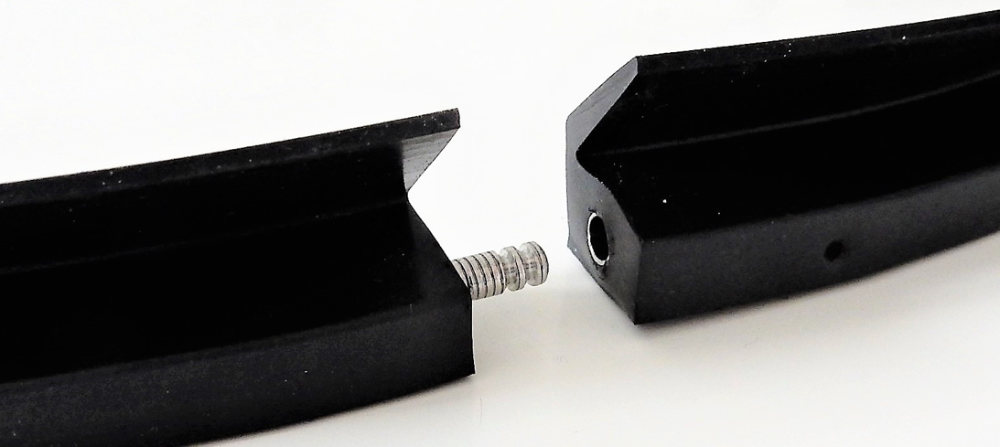 We split the V-rings and install our unique ZAVA® Quick-Lock, which makes it easier and faster to mount the V-ring.
V-Rings are flexible rubber seals that work by stretching and fitting onto a shaft and then rotate with the shaft against a counter face.
V-Ring seals are designed to give the lips an automatic sealing action.
V seals provide secondary sealing as pressure acting on the header ring spreads the v rings, thereby increasing the sealing area.
V-Rings are suitable for a whole range of sealing applications as well as rotary shaft applications.
The function of a V-Ring seal is to snap over a rotating shaft and act as a centrifugal seal acting against the bearing face and throwing dirt and contaminants away from the bearing area, which will probably contain the primary sealing elements. V seals are not designed to seal against fluids or pressure differentials.
The shortest Split V-Ring with ZAVA quick-lock we can make is V200A.
Our V-Ring seal profiles are available in profile A and material NBR 70 or AFLAS. Other profiles or materials can also be ordered. Please contact us if you need anything else. We do not have V-Rings in material AFLAS in stock, must be ordered.
The dimensions we usually have in stock in material NBR are:
V250A | V350A | V400A | V450A | V550A | V600A | V750A
Other dimensions can be ordered, like:
V200A | V300A | V500A | V650A | V700A | V800A | V850A | V900A