[column size="3-4″ last="0″]
Split V-Ring with ZAVA® Quick-Lock
The V-Ring type A with ZAVA® Quick-Lock – the innovative split and lockable V-Ring that is used within pulp- and paper industry.
The V-Ring is made of Nitrile rubber, NBR and has a patented quick-lock made of SS 2343 material. The ZAVA® Quick-Lock makes the V-ring fast and easy to assemble in some cases without shutting down the filter. Once you have closed the V-Ring you cannot open it again!
Do you want to save both time and money – use the V-Ring with ZAVA® Quick-Lock.
The V-Ring is used as a pressureless sealing preventing dirt, water, oil splash and dust to enter the system.
Maximum and minimum working temperature is -40 °C to 100 °C.
The V-Ring comes in sizes: V350A – V400A – V450A – V500A – V550A – V600A – V650A
In some applications you can use ZAVA® Seal-Ring instead.
Don ́t hesitate to contact us about different sizes of the V-ring with ZAVA® Quick-Lock or about our ZAVA® Seal-Ring.
The advantages of split V-Ring with the ZAVA® Quick-Lock
• Split and lockable
• Saves time and money
• Fast and easy to assemble
• Unique patented quick-lock
Ordering and mounting information:
When ordering please specify the shaft diameter. Split V-Rings with ZAVA® Quick-Lock come ready to install.
The V-ring must be mounted to the counterface respecting a recommended distance so the sealing lip gets the right tension.
Order by emailing order@zava.se
[/column]
[column size="1-4″ last="1″]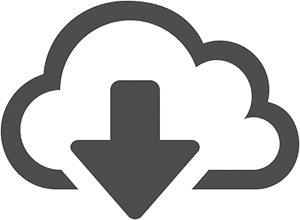 Download PDF Brochure
Split V-Ring with ZAVA® Quick-Lock
[button link="/order-info/" target="self" icon="moon-headphones-2″ color="#c6d361″ text="light"]CLICK HERE TO ORDER[/button]
[/column]